MEET THE TEAM
Gary Hairston
Owner – Sales
I just joined the WDVA team last year after my father Curnel George Hairston, better known as C.G. Hairston, passed away. At that time I took over a sales role at the station which was a challenge since this was all fairly new to me. But with the help of this great team I was able to maintain a certain level of service for this station in an effort to give our great listeners a wonderful listening experience. We will keep the great gospel going so you the listener can keep spreading the word about this great gospel!
Lee Cameron, General Manager
On-Air – Sales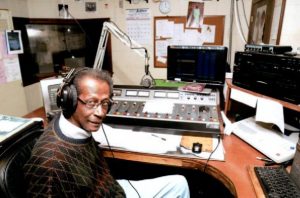 I've been in the broadcast industry for 50-years, working in every format imaginable; R&B, Alternative Rock, Country, AC, News/Talk, and Sports Talk, and Gospel/Religious. There have also been times in my career that I crossed-over into other forms of media, television and newspapers, but it became evident my first love was radio. I can't say that I have a favorite format, because I love music…and besides, radio is an art and a science….period.
For the past eight years or so, I've also been doing voice-overs (historical and religious narrations and commercials) from my home studio. I also produce a couple of syndicated radio programs for other people. They are the host of their shows; I do the drops and editing, etc.
Will I ever retire? I seriously doubt it. I'm having too much fun doing what I do.
Hazel Edmonds
Office Manager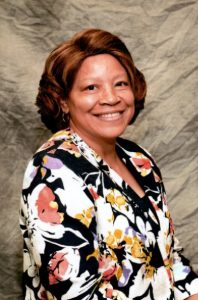 I joined the staff at WDVA Radio March 9, 2020 as Office Manager. I love "Good Gospel Music" and WDVA Radio Station plays the best of Gospel, old, new and in between.
Hailing from Connecticut by way of Halifax County here in Virginia, I returned home to this great state May 2015 after retiring from the Connecticut Department of Revenue Services. I love the outdoors, gardening, horseback riding and many other outdoor activities.
My hobbies are cooking, baking, sewing and I love to travel.
I enjoy working at WDVA because I get to listen to great gospel all day as I work, and couldn't work with a better group of people.
Michelle Hairston
Administrative Assistant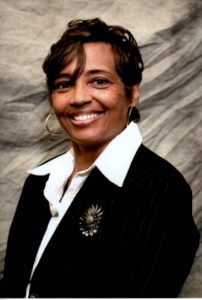 I joined the WDVA staff as Administrator a few months before the passing of my father-in-law, Mr. C.G. Hairston, the owner of the station.
I learned a lot from my father-in-law during my 25 years working under his leadership in his many businesses. I cherish everything he took the time to teach me.
In pursuing my goals, in 2005 I was certified as a Pharmacy Tech, and I also have certifications in medical terminology. My hobbies are wreath making, puzzle solving and traveling. I love working in the yard, planting my flowers and spending time with my family.
It's an honor and a blessing to work with the team here at WDVA. This station is truly a blessing because of the ministers and the great gospel music that is played daily. Everyone seems to have the same spirit according to the word of Jesus.
The WDVA staff is an awesome team. We are like family here.
Stanley Cousins
Sales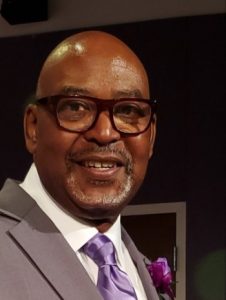 Stanley Cousins is a native of Philadelphia, PA. He moved to the Danville region in 1993 after accepting the pastorate of a local church. He became an ordained minister in 1982 and has served in various areas of ministry including youth pastor, associate pastor and ruling elder for over 40 years combined. He is a graduate of West Virginia University with a degree in Social work and worked as a medical social worker, Social work director in long term care, and human rights advocate for the Commonwealth of Virginia. Rev. Cousins is a graduate of Maranatha Bible Institute and working on his Master of Biblical Studies at Jacksonville Theological Seminary. He retired in 2018 as Regional Manager with Lutheran Family Services providing services to individuals with intellectual disabilities.
Rev. Cousins enjoys serving his community and to see those in business to thrive and have good success. He is the proud father of three adult sons and two grandchildren.